Website last updated: 13 May 2013 @ 21:40
Quality Mark Journey
14 Jan 2013
We're happy to be able to document our Quality Mark journey over the last few months now that we approach the award date.Our journey started a few months ago, when Hussein, our ...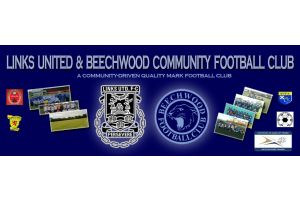 Links United & Beechwood Merge
14 Jan 2013
Links United AFC and Beechwood FC have announced a merger as the clubs enter 2013. The clubs' combined 90 year histories h...
Play 2 Learn Offer to Beechwood Players!
30 Jul 2012
Play 2 Learn Sports Coaching (www.twitter.com/P2LSportsCoach / https://www.facebook.com/play2learnsportscoaching) have made a great offer to Beechwood FC players for their ...